My work is an expression of the wildness that surrounds us at all times, sometimes almost imperceptible, sometimes miraculous, always in a process of transformation. Birds and mammals are the main focus as they are ever-present but ever-fleeting. Their moving shapes are the epitome of wildness. As the poet W.S. Merwin said: "Wildness is everything that is just beyond reach."
I work on paper using a wet process with ink and salt, a technique which allows for maximum simplicity and spontaneity, letting the pigment flow freely with unpredictable textures and flows. The result is a sense of movement, a wild dance created using the smallest footprint –  just a few drops of ink, salt and water.
My art is part of a practice which has developed over many years involving travels in wild places: deserts, mountains, rainforests, coral reefs, river basins, marshes and moors, to study their creaturely inhabitants. The process involves sketching, photographing and filming, writing, and, above all, walking which allows me to absorb the place as if part of its community of life. My home in the Welsh Borders, with its big skies and ever transforming light, its deeply layered wild histories and ancient landscapes, is my main inspiration and source.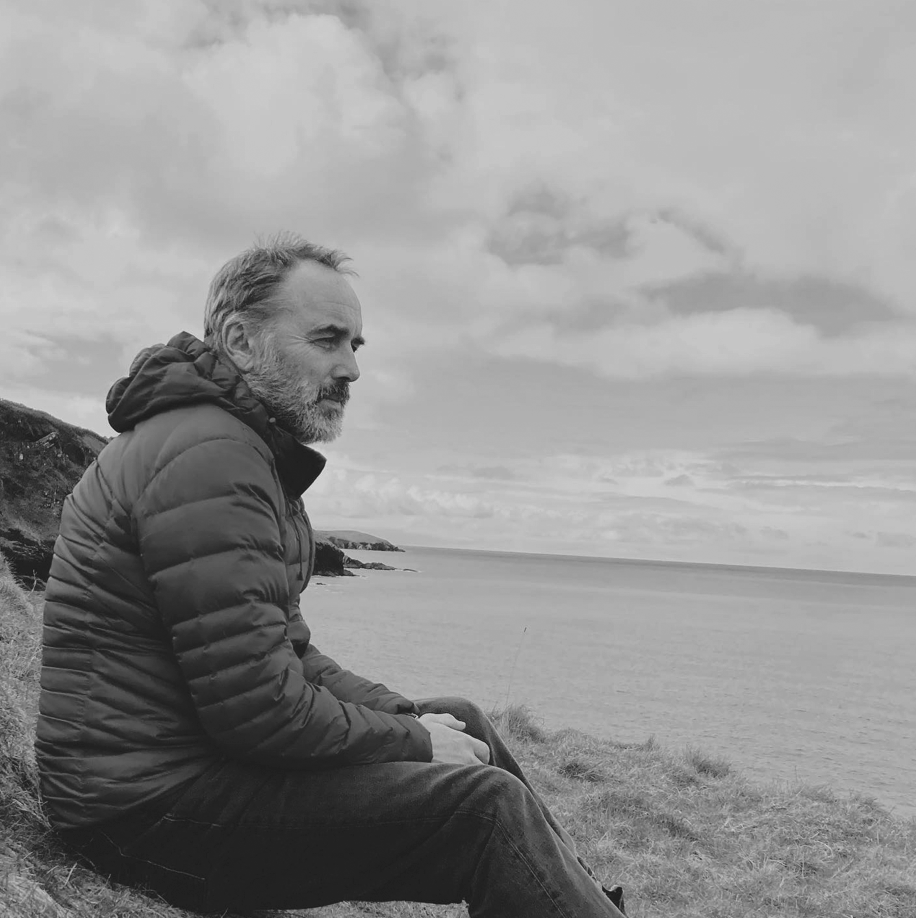 I'm an artist, maker, writer and lover of wild things. I've been an editor, art director, designer, animator, dramatist, technologist and all-round creative. I went to art school years ago and have a degree in 3-Dimensional Design. I'm a Fellow of The Royal Society of Arts. My writing has been published in many literary journals and magazines as well as mainstream publications like National Geographic and The Scotsman.
My artwork has featured in galleries and exhibitions, on book and magazine covers and on stage sets. I've been interviewed several times on BBC radio as well as by academic institutions. I've done many talks and readings at universities, bookshops and galleries.
None of the above tells you who I am. I'm a father, a son, a husband, a brother and a friend. I love dogs, horses, slow boats, blueberries, clotted cream, Staffordshire oat cakes, hibiscus flowers, the colour teal, crackle glazes and Indian ink. I walk a lot and spend as much time as I can staring at stars, rivers, seas and trees. I can't imagine living in a world without kingfishers and robins, salmon and lionfish, red admiral butterflies and luna moths. That's who I am. Good to meet you!
You can contact me here: